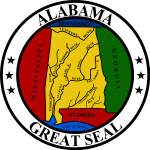 Alabama Department of Veterans Affairs Takes Precautionary Measures to Protect Employees and Veterans from COVID-19 Virus (Coronavirus).
Click here for the full statement and additional information.
Click here for contact information regarding the availability of services at ADVA field offices.
Alabama State Board of Veterans Affairs Seeks Proposals for Naming State Veterans Home.
Click here for additional information and nomination form.
Notice of Availability for Draft of Environmental Assessment for Fifth State Veterans Home, Enterprise, Ala.
Click here for Notice of Availability
Click here for Draft of Environmental Assessment for Fifth State Veterans Home