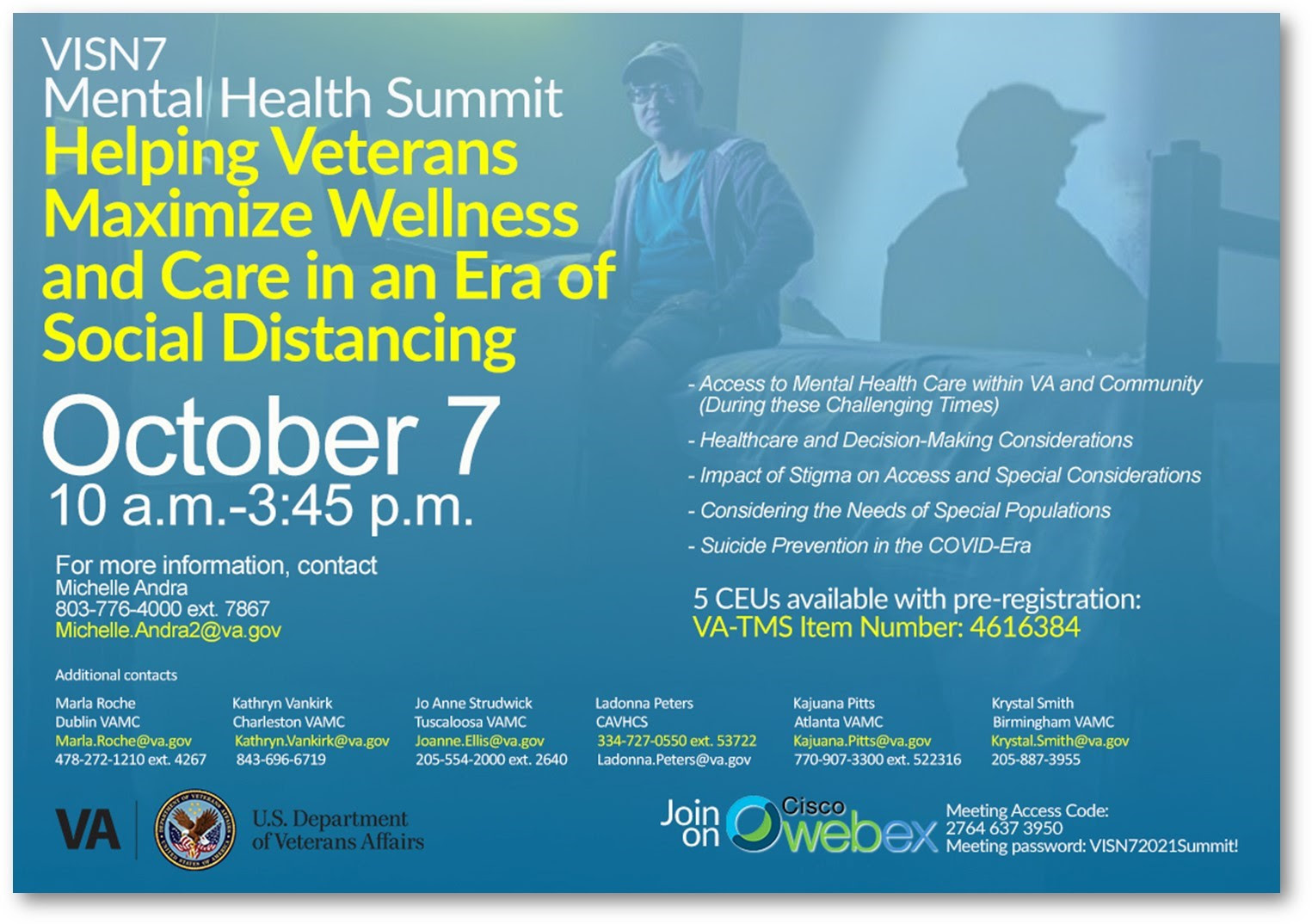 Mental Health Summit: Helping Veterans Maximize Wellness and Care in an Era of Social Distancing
The U.S. Department of Veterans Affairs (VA) is hosing a mental health summit on October 7 from 10 a.m. to 3:45 p.m. to assist veterans to maximize wellness and care in an era of social distancing.
Topics will include:
Access to mental health care within VA and community (during these challenging times)
Healthcare and decision-making considerations
Impact of stigma on access and special considerations
Considering the needs of special populations
Suicide prevention in the COVID era
To join the summit by Cisco WebEx, the access code is 2764 637 3950. The meeting password is VISN72021Summit.
For more information, contact Michelle Andra at 803-776-4000, ext. 7867 or by email michelle.andra2@va.gov.