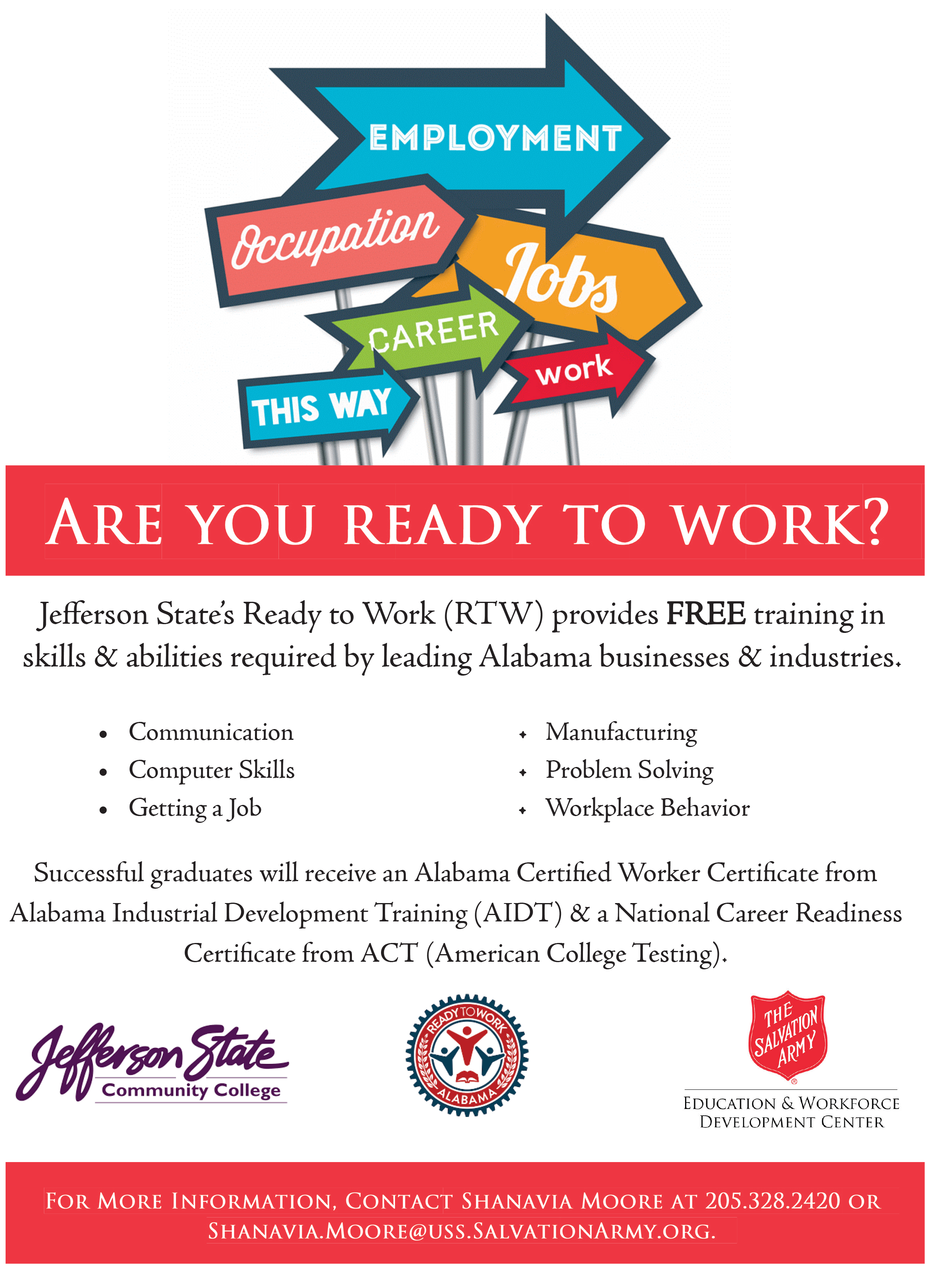 Ready to Work Program
Jefferson State Community College and the Salvation Army Education and Workforce Development Center has announced the Ready to Work Program that provides free skills and abilities training for successful employment.
The Ready to Work Program will be held on the Salvation Army campus at 2015 26th Avenue North, Birmingham, AL 35234.
Orientation is November 14th at 9AM
Class begins November 18th at 9AM
For more information, contact Shavania Moore at 205-328-2420, or SHAVANIA.MOORE@USS.SALVATIONARMY.ORG.