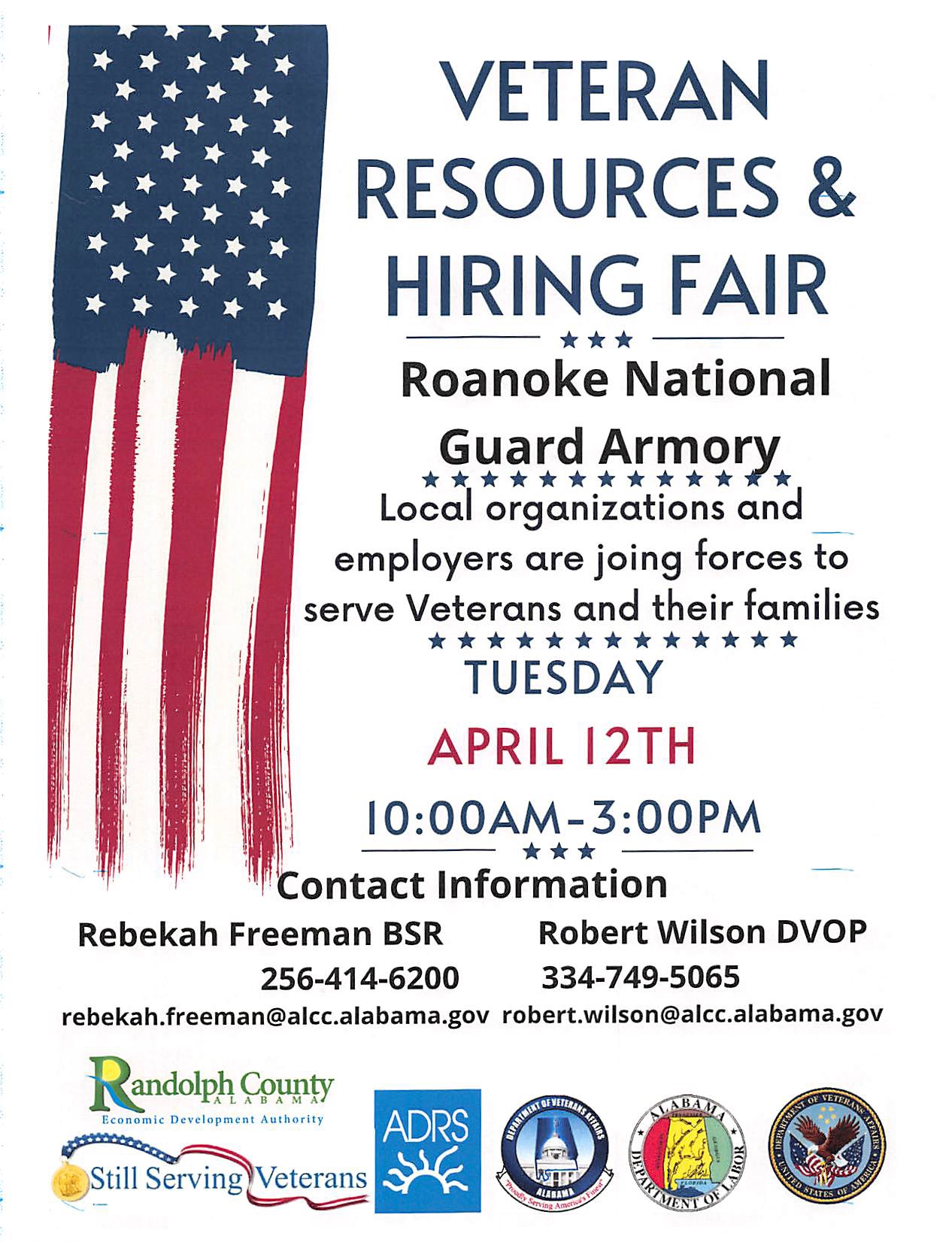 Veterans Resources & Hiring Fair in Roanoke
The Randolph County Economic Development Authority (RCEDA) and Roanoke Career Center will be hosting on Tuesday, April 12, 2022, from 10 a.m. to 3 p.m. at the Roanoke National Guard Armory located at 829 Lafayette Hwy, Roanoke, AL 36274 to serve local Veterans. The event is open to the public.
Local organizations will be participating in the event and will have resource information on services and programs that are available to Veterans and their families. This will be a great opportunity for Veterans to speak with representatives and to learn more about available services and programs for veterans and their families. Local employers will also be in attendance with information on current employment opportunities.