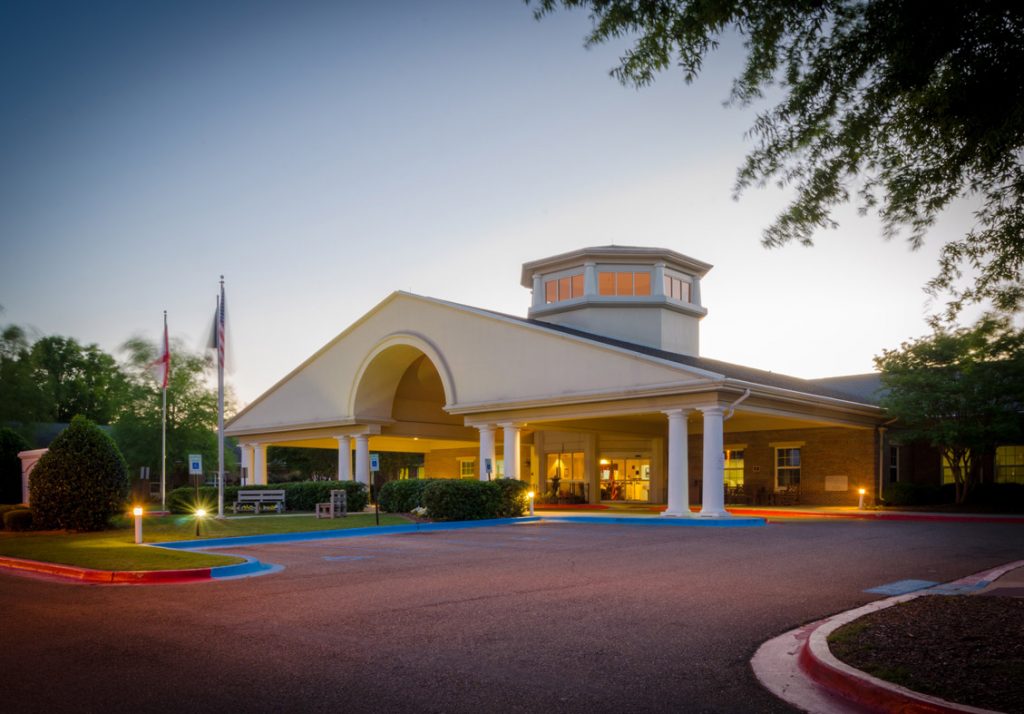 Eligibility requirements
Code of Alabama, Section 31-5A-8 states, "admission to and discharges from any Alabama state veterans' home shall be in accordance with the policies and procedures as established by the State Board of Veterans Affairs at the time application for admission or for discharge is presented; provided, however, that the State Board of Veterans Affairs may admit and discharge veterans to any Alabama veterans' home who qualify for care and treatment under Title 38, U.S.C., Section 101 (19) and Section 641, and may adopt appropriate rules consistent with accepted medical considerations to carry out this function." To be eligible for care from any Alabama State Veterans Home the veteran must meet the following eligibility requirements:
Must be honorably discharged from military service with a minimum of 90 days of Active Duty service. Veterans who enlisted after September 7, 1980 and those commissioned after October 16, 1981 must have served a minimum of 24 continuous months or the full period for which the person was called and be honorably discharged.   Active duty service means full-time service other than Active Duty for Training. A DD-214 or equivalent must be included in the application package.
Must meet the qualifications as set forth by the U.S. Department of Veterans Affairs criteria for skilled nursing care or domiciliary/assisted living.
Must have been a resident of the State of Alabama during the immediate past 12 months. (Proof of residency may be required).
Must have had a medical examination by a physician that shows that veteran does not have:

medical or nursing care needs that the Home is not equipped or staffed to provide.
behavioral traits that may prove to be dangerous to the well-being of the resident, other residents, staff or visitors.
a diagnosis or confirmed history of mental illness or mental retardation that outweighs their medical condition.

Must meet the requirements of Alabama's immigration laws.
Note: Applicants for the State Veterans Home will be checked against the Sex Offender Registry and a background check for active felony status. Anyone found to be on the Sex Offender Registry or in a felony fugitive status shall not be considered for admission.
Application process
Applications may be obtained from the veteran service office located nearest you, downloading the application from this page, or by contacting the ADVA veterans home. Upon initial receipt of the application, basic veteran eligibility and residency requirements are reviewed and the veteran's name is added to the applicable waiting list.  The Admissions Committee reviews updated medical information for approval/denial once their name reaches near the top of the list.
Employment
For information regarding employment at one of Alabama's state veterans homes, visit HMR of Alabama's website at http://hmrveteranservices.com/employment/.
---
Take a virtual tour!
---
Services Provided
24 Hour Nursing Coverage
Physician on Call 24 Hours
Physical Therapy, Occupational Therapy, and Speech Therapy on Site
Pharmacy Services on Site
Activities Program on Site
Dietary Services
Social Services
Contact Information
2701 Meridian Street
Huntsville, AL 35811
Phone: (256) 851-2807
Facsimile: (256) 851-2967